Livecoding (2013-2023)
Livecoding is a versatile performance art that can be used for performing sound and visual landscapes up until dance raves. I deliver performances throughout the spectrum with my keyboard as my algorithm editing companion.
I have been organizing and participating in algoraves (livecoding dance music raves) since 2014, pioneering the scene in Belgium. I have played in Berlin, Leeds, Amsterdam, … , in museums, night clubs and libraries. Since 2018 I have been teaching algorave at various workshops. I write my own performance software and integrate it as much as possible with my artistic view.
I perform solo (kaotec) and as part of a band where I do visuals (H.AL.I.C.) and as part of a trio (BOTBOP) where I do artistic AI enrichments, visuals, etc.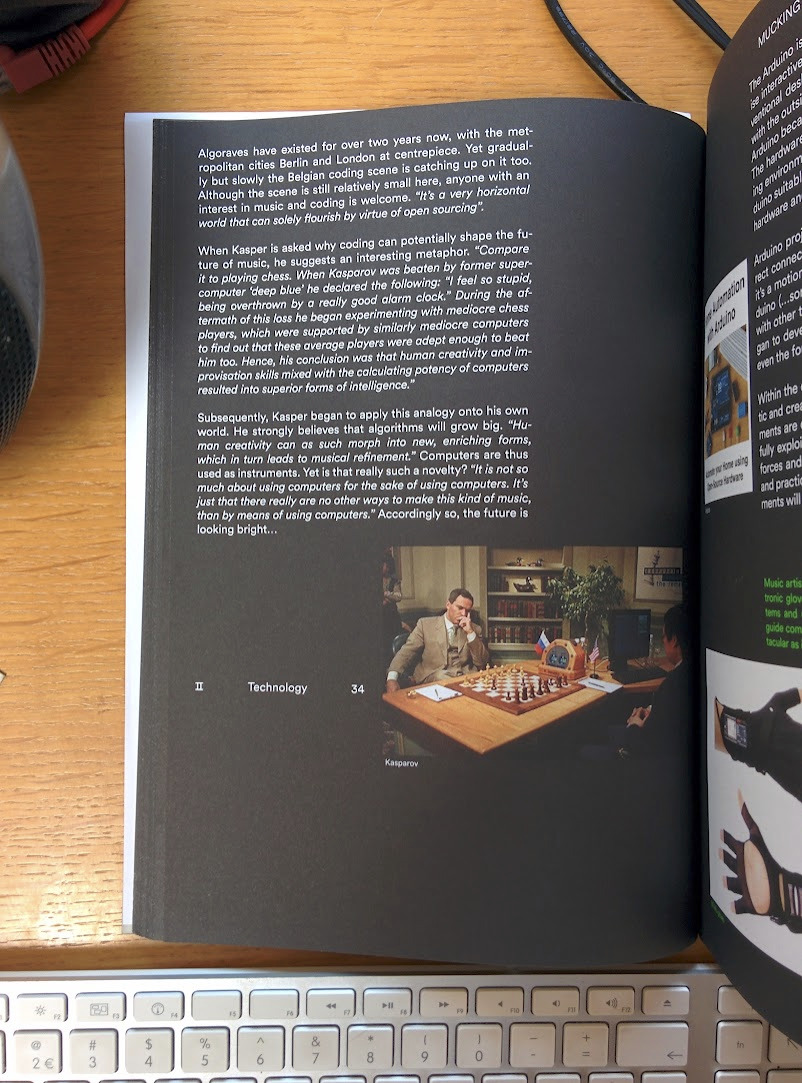 Algorave contribution in a trend report about music trends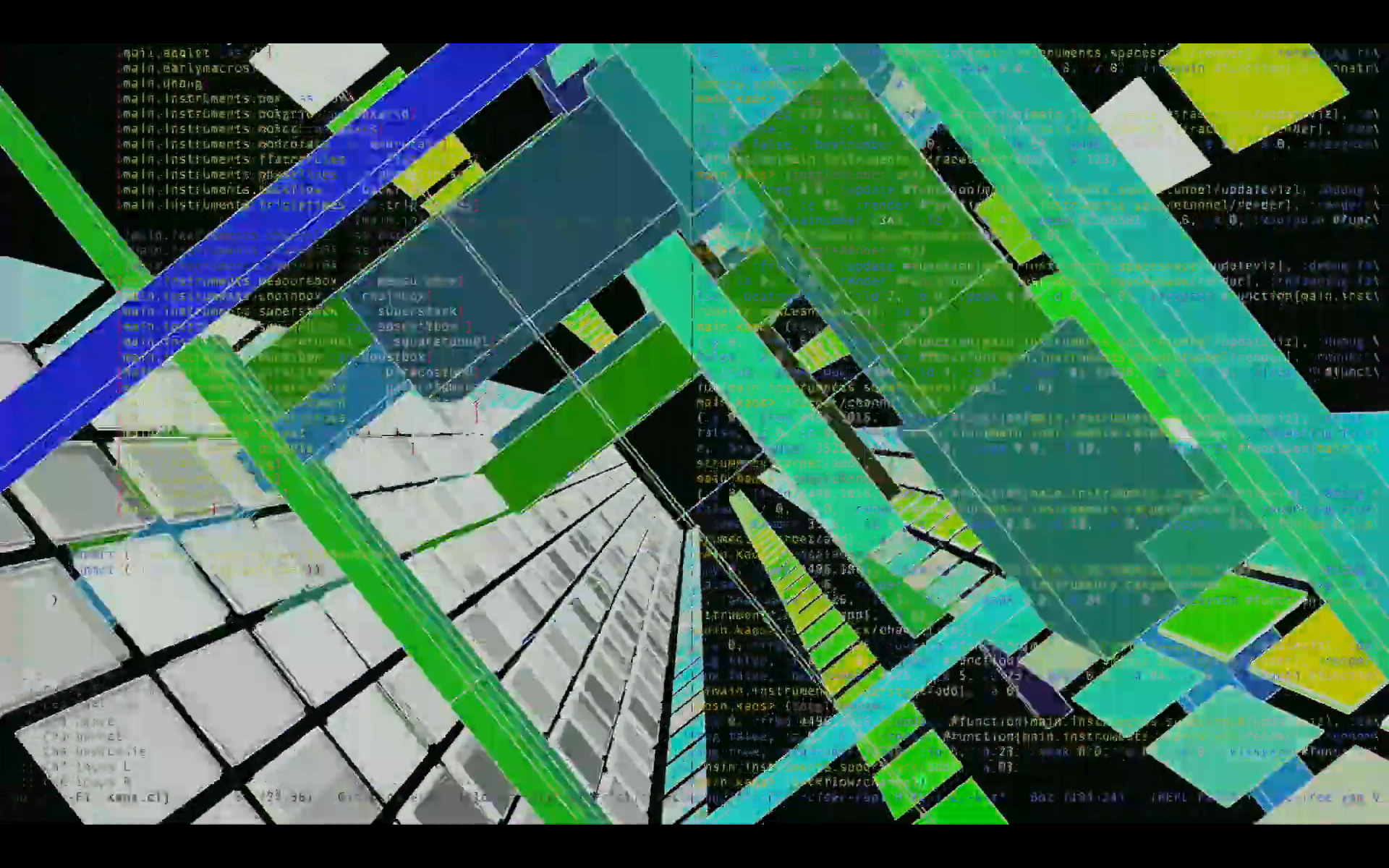 Visual performance at MuKha Antwerp. H.AL.I.C. (2018)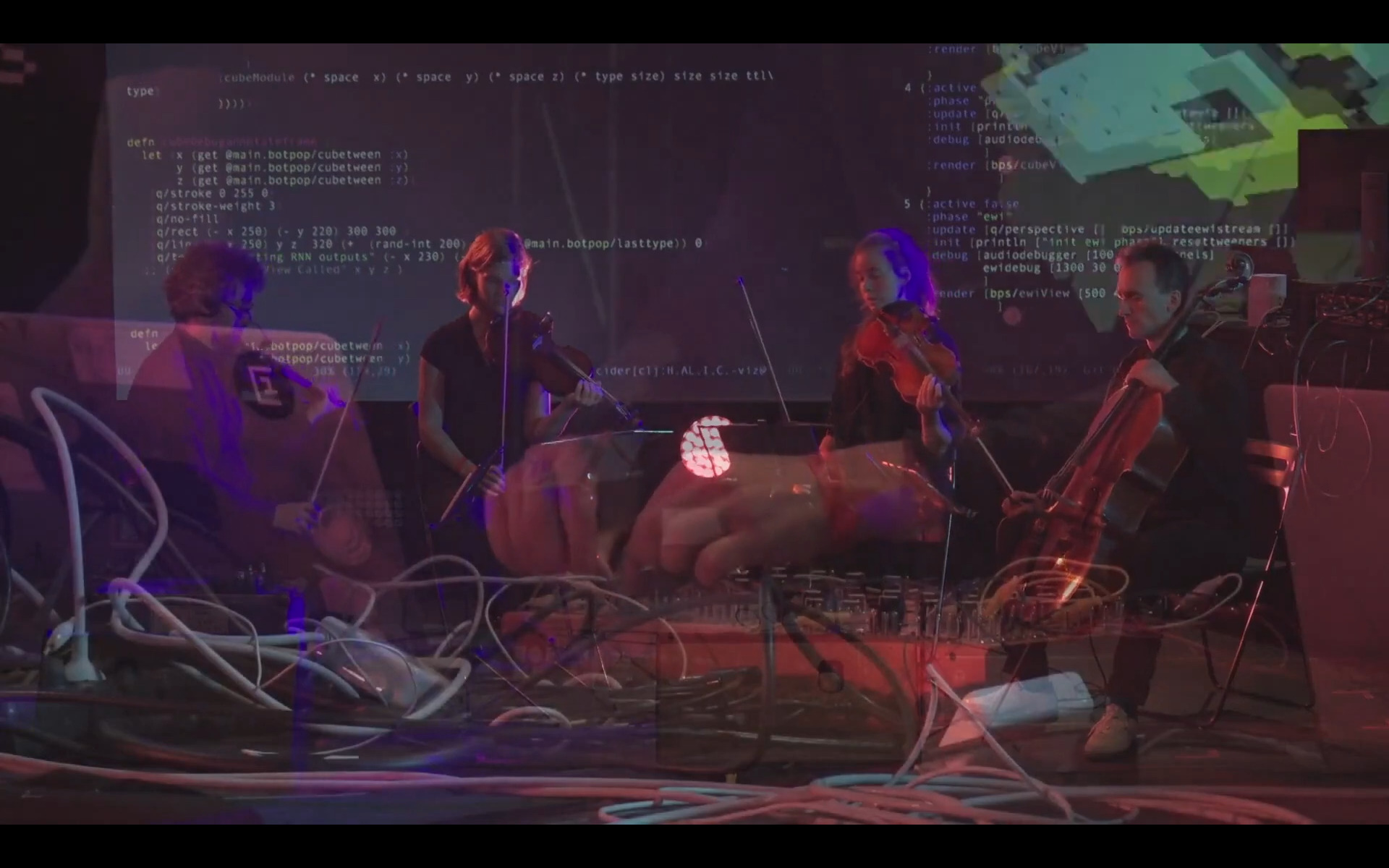 Bopbop: Integers and strings performing at SONAR Barcelona (2021)